I am writing to endorse the work done by The Franchise Alliance on behalf of Mobile Car Spa.
I recently became an accredited franchisor and am pleased to report that the guidance I have received so far has been invaluable in both raising the profile of my franchise and attracting a high calibre of candidates interested in knowing more about my business.
Additionally I have been working with their funding specialist who has been instrumental in assisting my new franchisees to secure funding, mentoring and support.
The Franchise Alliance is proving to be a real high value, low cost alternative for the accredited franchise industry.
I would recommend any franchise looking to benefit in the same way to join & become accredited with The Franchise Alliance.
Warm regards,
Jamie Cullen
0755 001 3312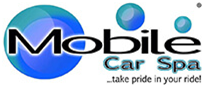 Mobile Car Spa ®
www.mobilecarspa.co.uk